Seminare und Hintergrundgespräche >>
English >>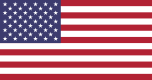 ReStarting Europe > Be Prepared
Die Initiative ReStarting Europe > Be prepared  hilft Unternehmen zu verstehen, wie innovative Ansätze ihren Geschäftserfolg in einer Post-Pandemie Zeit verbessern können.
Wir helfen Ihnen, Chancen zu ergreifen. Natürlich kennen wir auch nicht die Zukunft. Deshalb entwickeln wir mit Ihnen Konzepte, die Ihre Organisation auf eine ungewisse Zukunft vorbereiten. Das ist weit mehr als die Erhöhung der unternehmerischen Resilienz durch klassische Ansätze der Szenarioplanung.
Wir denken ganzheitlich. Alle Funktionen und Prozesse (Marketing, Supply Chain, HR, …) müssen ineinander greifen. Ansätze wie "Wie Sie jetzt Ihr Marketing verändern sollten…" halten wir nicht für hilfreich.
Wir entwickeln individuelle Lösungen. Denn jedes Unternehmen hat andere Anforderungen. Es gibt kein vorgefertigtes "Hier ist, was Sie tun sollten…". Deshalb sind unsere Workshops und Seminare auf wenige Teilnehmer begrenzt. 
Wir stützen unsere Empfehlungen auf Forschungsergebnisse. Unser eigenes internationales

T

rivelas-Forschungsinstitut

>> kombiniert eigene Forschung mit Erkenntnissen von Partnern, wie führenden Beratungsunternehmen, spezialisierten NGOs, akademischen Institutionen und anderen Forschungseinrichtungen. Das vollständige Forschungsnetzwerk finden Sie hier >>
We connect All the dots. Differently.
Lesen Sie mehr über unseren Ansatz >>         Seminare und Workshops zum ReStart >>       Alle Seminare >>